Symposium 5/9
JUDGING THE EVIDENCE
about
Brands • Retail • Creativity • Media • Quality • Advertising
Event partner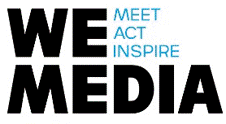 Nous inaugurons traditionnellement la rentrée avec un Symposium, riche en informations, études et partage de know-how dans une formule de « speed dating » sur une demi-journée.
Le programme se présente comme suit :
08:30 Welcome coffee
09:05 Introduction

09:15  Meaningful Brands, Meaningful Content, Meaningful Media (Hugues Rey, CEO, Havas Media Belgium) (FR)
What are the learnings of the 2nd wave of the survey « meaningfull brands » and how can we use this knowlegde to do a better job in addressing the consumer with relevant (advertising) content?
09:40 Retail Culture (Cédric Tytgat, Chief Strategy Officer, IPG Mediabrands) (FR)
IPG Mediabrands has adapted this proprietary survey to the Belgian market to decipher the customer journey in retail. What are the trends that we should keep an eye on?
10:05 Cannes Media Lions (Corinne Verstraete, Managing Director, Mediacom Belgium) (FR)
The festival of Cannes judges the best of the best of advertising from all over the world. What where the winning and/or inspiring cases in this years Media Lions competition?
10:30 Coffee Break
11:00 Re-Evaluating Media – The Belgium edition (Ebiquity – speaker to be confirmed) (Eng)
What are the qualities required from an advertising medium to deliver a campaign that grows a business in the long term ? What is the evidence that reveals the true worth of media?
11:30  A Digital Quality Label for the Belgian market (Speaker to be confirmed) 
UBA and WE MEDIA Digital have taken a joint initiative to create  a "Quality label" that will judge the quality of websites on the basis of objective criteria  (like brandsafety, viewability, fraude, UX…) – a label that is comparable with the "digital ad trust" initiative in France.
12:00 Ad'titude 2019 (Katrien Merckx, Senior Media Expert, BPost Media) (Nl)
This is the second wave of Ad'titude, the surveythat investigates the attitude of people towards advertising on different touchpoints.
12:30 Closing
Cette matinée débute à 9h00 et se termine à 12h30. Une pause-café est prévue.
Prix (htva) : 130 € pour les non-membres, gratuit  pour les membres
LIEU : Bluepoint, Boulevard Reyers 80, 1030 Bruxelles