BLOCKCHAIN@ADVERTISING
23/5 (attention, exceptionnellement cette session se tient un mercredi)
C'est une session bonus, pour laquelle CommPass se fait l'hôte de Blockchain Vlaanderen, un groupe rassemblant plus de 1.600 personnes qui se rencontre tous les trois mois pour échanger autour des matières relatives au Blockchain. Cette session sera spécifiquement consacrée à :

How can blockchain impact the sector of advertising & content?

Doors open 18:00
18.30 – Welcome
19.00 –  « Why is the advertising ecosystem interested in Blockchain? An overview of opinions »
Wout Dockx, Media & Management consultant
19.20 – « Impact of Blockchain on advertising »
Christopher L. Sparks. Lecturer at University of Maastricht and Radio Show host at Crypto Radio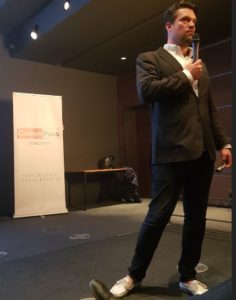 20.00 – Break with sandwich
20.30 – Startup: Hey
Hey is an app that upgrades communication over the internet by helping users to share and find tips, warnings or general knowledge on any website they visit in a faster, friendlier and more contextual way than forums or social networks currently allow. Thanks to its token system, most advertising revenues are redistributed to users — those who create valuable content and help the platform grow. Marc Jacobs – Co-founder & CEO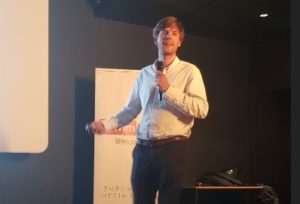 21.00 – Startup: Basic Attention Token
Basic Attention Token radically improves the efficiency of digital advertising by creating a new token that can be exchanged between publishers, advertisers, and users. It all happens on the Ethereum blockchain. The token can be used to obtain a variety of advertising and attention-based services on the Brave platform.
Video call with Brian Brown – Go-to-market
Moderateur : Roeland Gielen, Blockchain Vlaanderen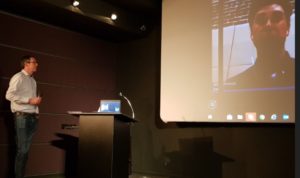 21.30 – 22.30 – Networking