Session 14.6
PROGRAMME :
17:00: Accueil
17:30:  D100
« Defining Belgiums Most Dynamic Brands ». Cette étude met en exergue les marques qui s'avèrent les plus dynamiques et montre où elles se situent dans l'expérience client, un élément marketing essentiel aujourd'hui.
Orateur : Cédric Tytgat (IPG Mediabrands)
17:50:  Ad-titude
« A better understanding of the consumers' attitudes towards advertising and the avoidance techniques they use »
L'objectif : mesurer et comprendre l'attitude des Belges par rapport à la publicité dans les principaux médias, établir et quantifier les techniques d'évitement de la publicité, comprendre les raisons à la base de ce phénomène massif et rechercher les solutions pour une publicité plus respectueuse et plus efficiente.
Orateur : Frédéric Jadinon (bpost Media)
18:10:  SxSW feedback par Danny Devriendt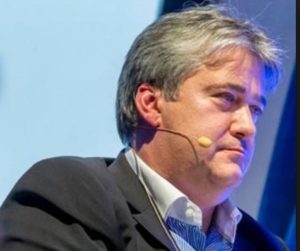 South by SouthWest est une conférence/festival se déroulant à Austin/Texas, combinant la technologie, la musique et le film. L'an dernier, Danny Devriendt nous avait déjà fait rapport de l'édition précédente. Le sujet principal concernait le débat sur l'éthique dans la technologie. Ledit débat fait entretemps véritablement fureur, démontrant la pertinence du sujet de SxSW. Quels étaient les highlights de la grand-messe de la technologie de cette année ? Qu'est-ce qui fait l'actualité du monde techno ? Nous aurons à nouveau l'occasion de le découvrir en détail.
Orateur : Danny Devriendt (IPG Dynamic)
ATTENTION : CHANGEMENT DE LIEU !
Du fait des travaux autour du complexe Reyers, nous tiendrons cette session au boulevard de la Woluwe, au PENTHOUSE FEBIAC Maison de l'automobile. Le parking est prévu à droite sous le bâtiment.

Les membres CommPass bénéficient de l'entrée gratuite.
Pour les non-membres, le droit d'entrée est de 130 euros.