Session 14.6
PROGRAMMA:
17:00: Deuren
17:30:  D100
"Defining Belgiums Most Dynamic Brands". Deze studie laat zien welke merken het meest dynamisch zijn en waar ze staan in relatie tot de klantervaring, essentieel marketingelement vandaag.
Spreker : Cédric Tytgat (IPG Mediabrands)
17:50:  Ad-titude
"A better understanding of the consumers' attitudes towards advertising and the avoidance techniques they use"
Doelstelling: de houding van de Belgen tegenover reclame in de voornaamste media meten en begrijpen, de technieken om reclame te mijden oplijsten en kwantificeren en begrijpen welke redenen aan de basis van het massale mijdgedrag liggen, om aldus oplossingen te vinden voor respectvollere en efficiëntere reclame.
Spreker: Frédéric Jadinon (bpost Media)
18:10:  SxSW feedback door Danny Devriendt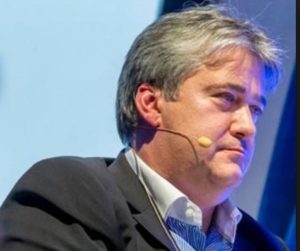 South by SouthWest is een jaarlijkse conferentie/festival in Austin/Texas dat techonologie combineert met music& film. Vorig jaar bracht Danny Devriendt ook verslag uit van SxSW. Hij had het toen vooral over het debat over "ethics in technologie". Een debat dat ondertussen in alle hevigheid is losgebarsten. Of hoe men toch op het juiste spoor zal bij SxSW !
Wat waren de hightlights van deze techno hoogmis van dit jaar? Wat leeft er in de techno wereld? Ook deze keer krijgen we een verslag in de diepte.
Spreker: Danny Devriendt (IPG Dynamic)
OPGELET: NIEUWE LOKATIE !
Wegens de werken aan het Reyerscomplex verhuizen we naar de Woluwelaan, naar de PENTHOUSE van FEBIAC Maison L'automobile. Parking is voorzien rechts onder het gebouw.

CommPass  leden hebben gratis toegang.
Voor niet-leden is de toegang 130 euro.