Let's Dig Deeper
LEES HET VERSLAG VAN DEZE SESSIE OP MEDIASPECS
Programma
THE MEDIA EQUIVALENCE STUDY: VIDEO
Een Duitse studie die uitgevoerd werd in opdracht van Mediaplus Group, SevenOne Media en Google Germany geeft sterke inzichten in de verschillen tussen de verschillende platformen (TV, Youtube, Facebook) op het vlak van impact en performance.
De volgende learnings komen aan bod :
● Video advertising is the driver for all indicators relating to advertising effectiveness, in particular advertising recall and spontaneous brand awareness.
● Doubling the contact while using the same advertising format will also double the impact – on each video channel.
● Combinations of different TV advertising formats will achieve the greatest level of spontaneous advertising recall.
● TV and YouTube can reinforce each other.
In het verlengde van deze studie was er een ook "real life A/B test" waarbij verschillende video strategieën getest werden in de praktijk.  De resultaten van deze Video Impact Study zullen eveneens gepresenteerd worden.
Gerald Neumüller, Research Director, Sevenone media (Germany)
LEAN FORWARD LEAN BACKWARD
SevenOne investeerde verder in een kwalitatieve studie om de verschillen in effectiveness tussen de platformen beter te begrijpen. De "receptive state" is daarbij van belang; welke effecten brengen content en advertising teweeg in "lean forward" versus "lean backward" omgevingen?
Deze "inhome video study" zal eveneens gepresenteerd worden door Gerald Neumüller.
DIGIMETER: WITH & WITHOUT YOU
Elk jaar brengt de Digimeter interessante info over de adoptie en het gebruik van verschillende digitale technologieën bij de Vlamingen. In bepaalde gevallen gaat deze studie verder en zoomt ze in op attitudes en gedragingen – op wat men soms de "digitale schizofrenie" noemt. Het is een unieke bron van informatie, maar ze verrast soms ook met heel tegenstrijdige informatie in vergelijking met andere studies. Kan de Digimeter ons inzichten bijbrengen. Zeker. Maar niet altijd.

Bernard Cools, Chief Intelligence Officer, Space
NP MEDIA BAROMETER
Deze studie van Newsworks gaat in op alle vormen van acces tot de content van dagbladen of beter, van newsbrands. Ze exploreert de motivaties om de verschillende platformen met vaak zeer variabele content te consulteren. In een tijd waar "fake news" hoog op de agenda staat schetst deze studie het oordeel van de Belgen over het werk dat de lokale publishers brengen, maar ook dat van aggregatoren en platformen van user generated content. En uiteraard is er aandacht voor de reclame: context is queen while content is king. Tot slot geven de lezers ook hun appreciatie over de verschillende cross-mediale touchpoints van de newsbrands.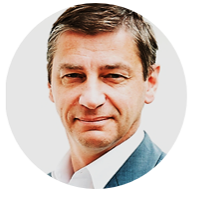 Bruno Liesse, Head of Strategy & Research Newsworks
Wanneer? Donderdag 6 juni, van 9:15 tot 11:00
Waar? Auditorium RTL, RTL House, Georginlaan 2, 1030 Brussel (view on maps).
Parking: u moet een plaats vinden in de aanpalende straten.
Er is mogelijkheid tot parking op 300 meter aan het commerciëel complex vlakbij (C&A, Maxytoys…) Adres: Genevestraat 512, 1030 Brussel.
Dit event is gratis voor de leden van CommPass.